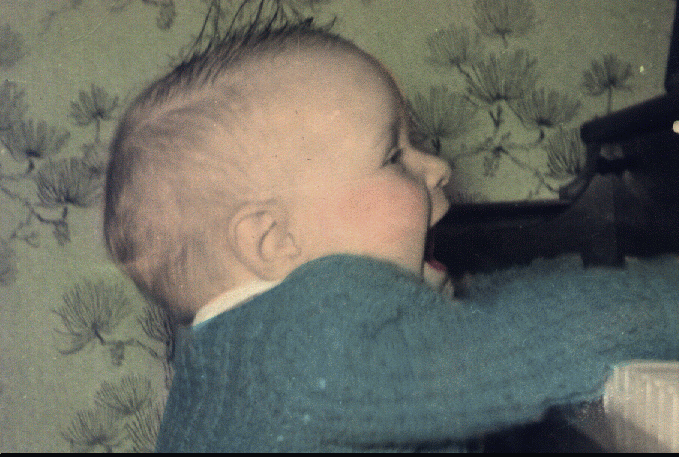 Dianne's History and Background

Dianne was very fortunate to have grown up in a family that loved music. Her biggest influences were the love and support of her family, especially her parents and her two grandmothers. Both of the grandmothers encouraged her to go into the music field from a very young age. One Grandmother, Pearl could not play any instrument but loved to hear people sing and play her old piano. This eventually became Dianne's piano. Her other Grandmother, Cora could play the piano and the violin, but not well enough for anyone but the family to really enjoy. Whenever Dianne would go to visit her, which was usually once a week, minimum, Grandma Cora would put on the tea kettle for tea and then give Dianne a musical instrument to play and tell her to go in the piano room and figure out how to play that instrument. Then they would have a time of sing-a-long with Grandma playing the piano (she was only able to read the right hand, so she made up the left) and Dianne and her brother Brent and sister Perlea would join Grandma in a musical noisy time. Usually there were other cousins there also, and an aunt to two, who would also play the fiddle and croon along.
At the age of 7, Dianne's parents decided that she needed to have formal lessons, and so began the years of piano lessons. Dianne found that not only did she love playing the piano, but it also got her out of doing housework, if she was practicing. Her Grandmother Cora played the piano for Sunday school until Dianne reached the age of 12 and then Dianne took over for her. At the age of 13, Dianne was playing organ for church services and was playing at many weddings and few funerals. Dianne worked hard at piano and got her ARCT in 1984. At the age of 14, Dianne started to take formal lessons in violin and flute. But her interest in other instruments did not stop there - whenever she could, she would pick up another instrument at school and learn how to play it as well. Because Dianne had been exposed to fiddle music and the violin from a young age, she was able to join her school orchestra and play with them. She enjoyed the five years that she spent with them and gives credit to her music teacher, Harold Riddolls for being an inspiration for being a fine example of music teacher and conductor. He strongly encouraged her to go on with her education and become a teacher herself.
As a teenager, Dianne worked baby-sitting and at summer camps as a councilor and she found that people loved to hear her sing. At the age of 15, after saving her money, she bought her first guitar and quickly started to learn how to play it so that she could keep people entertained with her singing. At the age of 18, while working in Ottawa for the summer, Dianne decided to do some pan handling outside of a bar. Her earnings had not been too great until the bar owner, asked if she would be interested in warming up the crowd for their main act. The opening act had got sick. The pay was $50.00 and she decided that for 30 minutes work that was great. While she was singing, the owner again came and asked if the main act could warm up with her. He would just play back up on piano and hum a-long. She of course had no problems, with that, until she heard his voice and nearly fainted. The main act was Burton Cummings on his first solo tour. This was the beginning of a great friendship and she toured with him the rest of the summer. Dianne continued to sing and tour around on her own. Her brother Brent and her would go all over Ontario and sing in small churches, as gospel music was her main stay.
At the age of 18, her father encouraged her to start teaching piano lessons for one of his customers, so Dianne feeling inspired started out with 2 students. She has been teaching privately for over 20 years and has taught everything from piano, organ, violin, guitar, flute, saxophone, theory, voice and trumpet - all at home. But she always felt that she wanted to be able to offer her students more than what she had taught herself or had picked up from other musicians. So at the age of 19, Dianne went off to the University of Western Ontario, in London, to study music. She was able to do this until she got married and started a family. Even though she had a family, she continued on with her studies and graduated in 1985 with a BA in Music. Her love for education was not through, she had been working part-time in her children's school and had witnessed that many children have learning and behavior problems and there seem to be few people in the education system to help them. So back to school she went, this time to the University of Waterloo to study psychology and she graduated from there in 1998 with a BA in psychology.
But her love for music never dimmed and she continues to teach and this is her main stay of her live.
Dianne is mother to 3 girls - all adults. Each of her daughters play a musical instrument and they enjoy making music together. She also has a husband Paul and his musical talent is to tune in the radio stations in the car. She has heard him sing more than he will admit that he can do.
Dianne is also a grandmother and her grandchildren are also displaying musical talent. They love to hear her sing and play and they often try to create music of their own.